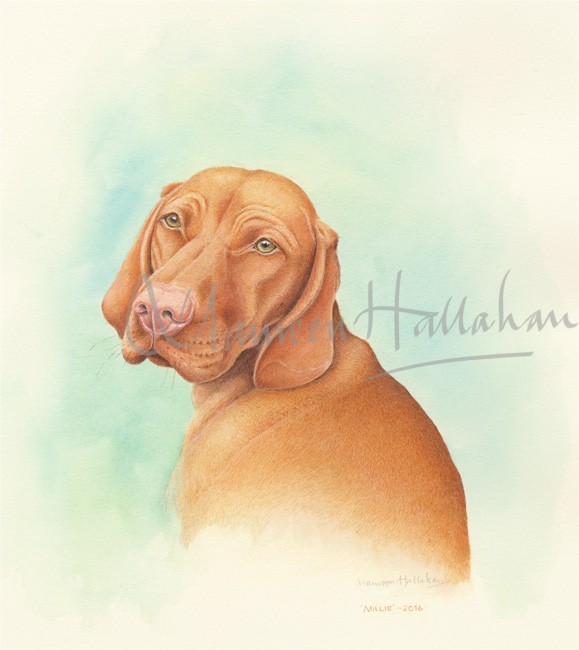 NOT FOR SALE.  SIZE:  42cm deep x 200cm wide
Millie is a much loved pet. A Hungarian Viszla, she lives in Dorset, lucky dog, and happily posed for her portrait, unbeknown to her owners.
I used liquid acrylic paints to try and capture the rich red colour of her coat.
Let me know if you would like a Similar picture painted.