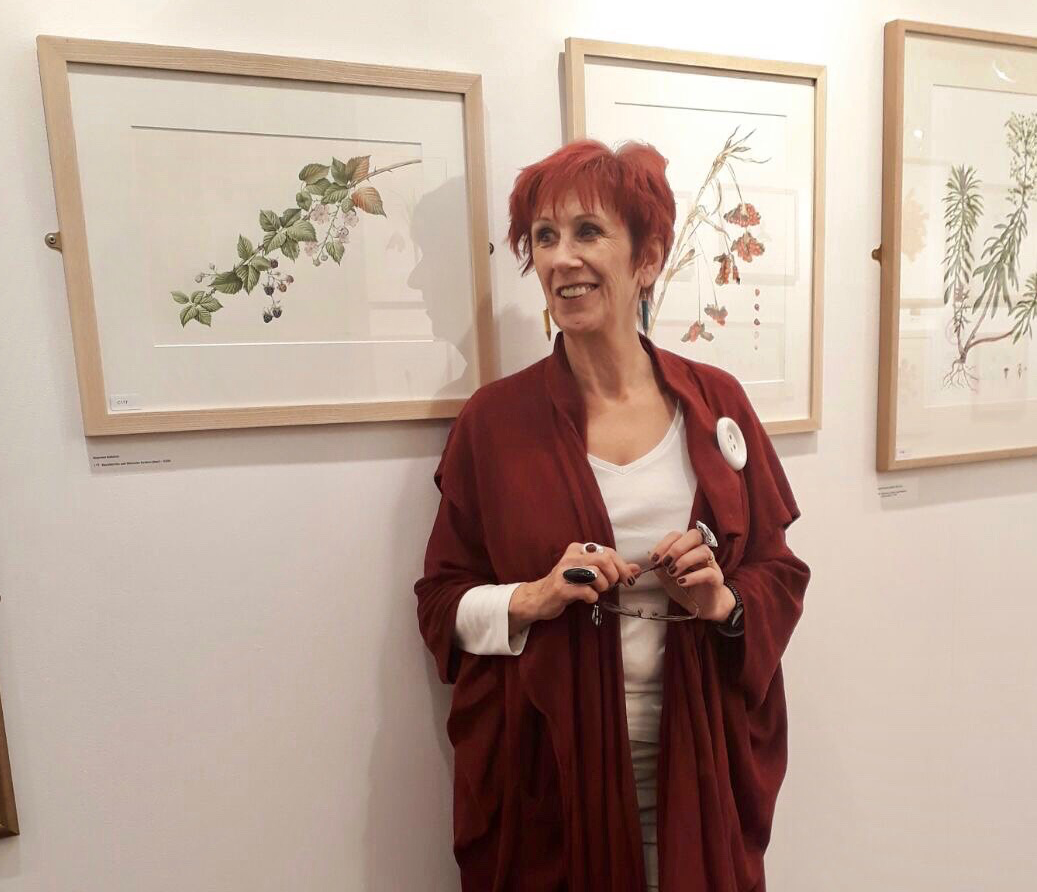 Maureen Hallahan's specialisms are in botanical painting, natural history illustration and calligraphy.
She was awarded a SILVER GILT medal at the RHS Botanical Art Exhibition in July 2018 for "Fruits in Illuminated Manuscripts". These six paintings are painted in watercolour with a fine border of raised and burnished gold leaf around details from medieval manuscripts.
Maureen is now working on new Botanical and Miniature paintings in both watercolour and acrylic.